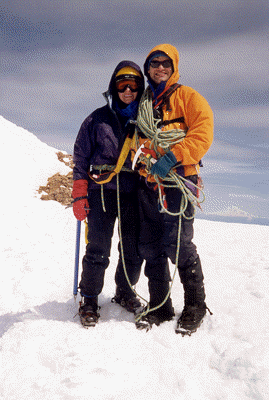 Our Engagement Photograph
on the summit of Mt. Hood, OR
on June 12, 1999.
This site will contain all of our information regarding our wedding.
It will be updated regularly.
The date of our wedding is September 2, 2000.
It will be in Bozeman, MT.
SCHEDULE
The wedding will take place at five o'clock in the evening
at Soldier's Chapel, Big Sky, Montana.
Bozeman is the closest airport serviced town to Big Sky.
A formal reception will follow immediately at the Gallatin Gateway Inn, located in Gallatin
Gateway. Please visit their website at The Gallatin Gateway.
The attire for the ceremony and reception is formal, i.e. jacket and tie.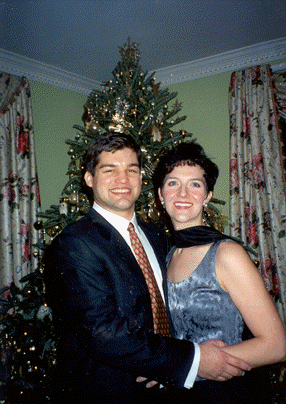 The people behind the gear.
A photograph of us at our engagement party
on December 18, 1999.
PERTINENT INFORMATION
Getting There Where To Stay Getting Around What To Do
Bridesmaids Registry Information Groomsmen
If you have any questions, please email kevin@mcbrideoneill.com
or call (203) 966-3334.